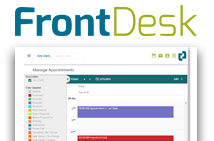 Streamline Your Scheduling with FrontDesk
FrontDesk is an easy to use, HIPAA-compliant tool for adding online appointment scheduling to your website and all of your digital marketing channels. Online appointment scheduling can lighten your front office workload, reduce no-shows, drive client growth and satisfaction, and give you a competitive advantage over other therapists in your area.
Let FrontDesk handle your appointment scheduling so you can focus on your practice, your clients, and your life. Sign up today and get your first 2 months of FrontDesk for FREE!
Increase Client Interactions with FrontDesk Client Portal
With the FrontDesk client portal, there are more ways to interact with your clients. It's easier than ever to control your schedule, save time, and stay organized.
event
Control Your Schedule
Set up a schedule that works for you and easily add online scheduling to all of your digital marketing channels.
Allow clients to view available time slots and schedule appointments.
Approve or deny each appointment request.
Customize your availability with 50 minute sessions, 30 minute sessions, free 15 minute consultations, etc.
schedule
Save Time
Eliminate back-and-forth communication typically required for scheduling.
Send automated appointment reminders.
Reduce no-shows.
Save time with paperless client intake.
Schedule recurring appointments.
Quickly and easily manage schedule changes.
dvr
Stay Organized
Color code your calendar to see activity types at a glance.
Easily sync to your other external calendars (Apple, Google, Outlook, etc).
Organize appointments and communicate within the portal.
Perfect for organizations and practices of any size.
Easy-to-use templates for setting up intake paperwork and other forms.
Secure and Easy to Use Software
With FrontDesk, you get peace of mind knowing your data is safe, your clients can communicate with you securely, and new clients can easily get in touch with you. Easily manage your schedule and enjoy increased productivity.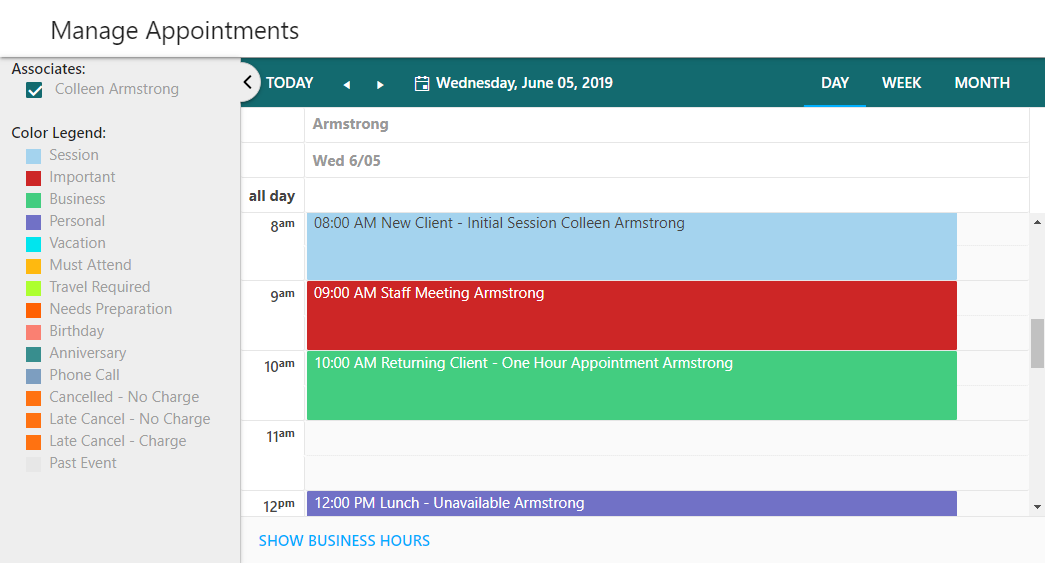 Features Include:
Quick and easy setup
Integration with your GoodTherapy profile
Intuitive functionality, user-friendly look and feel
Customizable client portal themes
Secure messaging and alerts
HIPAA-compliant communications
Free Trial
When your free trial ends, you will be billed $24.95 / month for your FrontDesk subscription. Current GoodTherapy Members receive a special discounted price, only $14.95 / month (over 40% off).